Collaborating to Achieve International Standards Cooperation
September 20, 2021
UL Standards & Engagement and Belize Bureau of Standards Establish Formal Partnership
---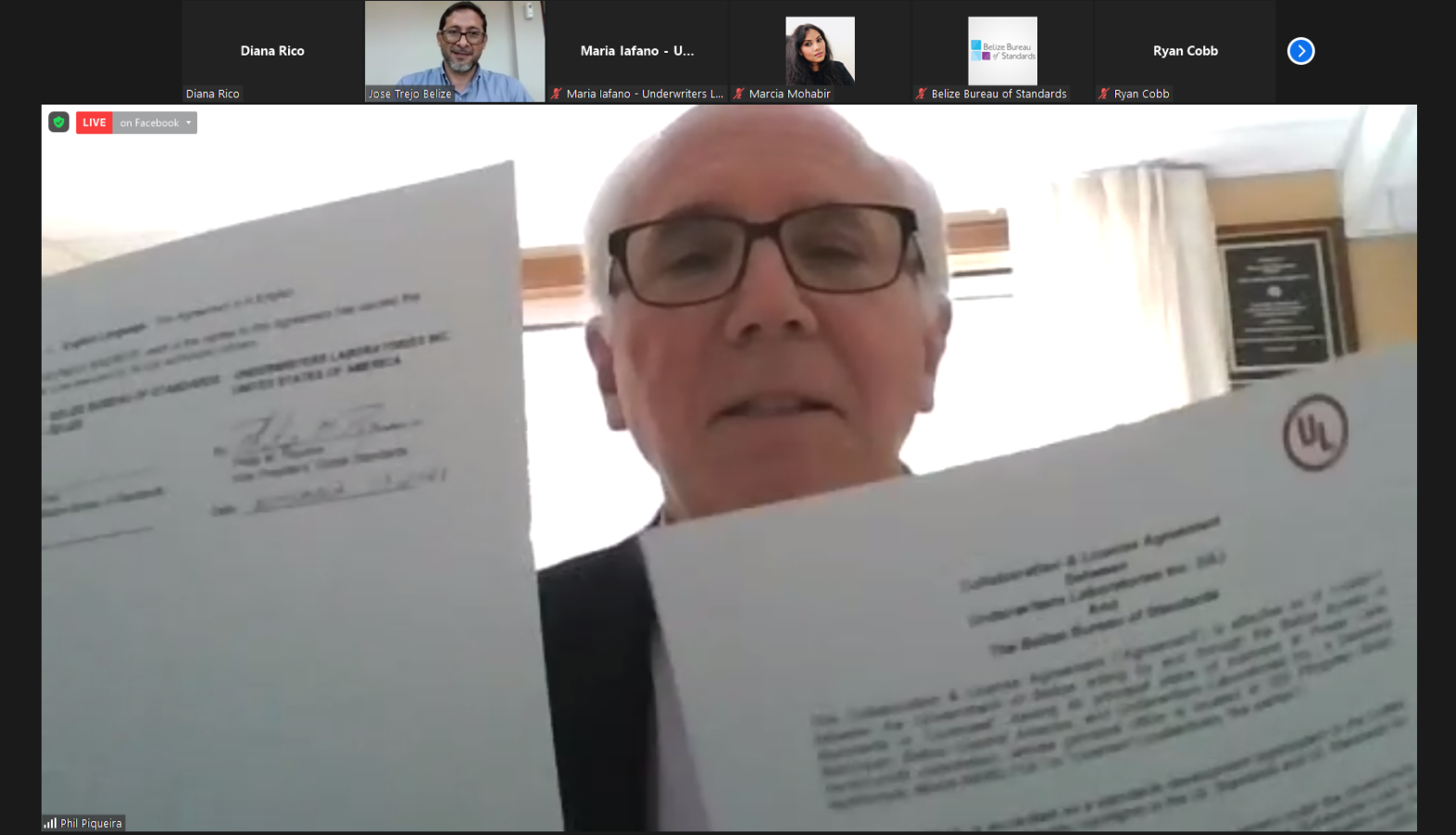 Organizations agree to work together to contribute to standards development and consumer safety
UL Standards & Engagement, a US-based global standards developer, and the Belize Bureau of Standards (BBS), the national standardization body of Belize, have signed a collaborative memorandum of understanding (MOU) to formalize their working relationship and outline their efforts in elevating the standardization system in Belize.
BBS, a government body under the Ministry of Agriculture, Food Security and Enterprise, is committed to using standardization to increase competitiveness of goods and services, facilitate trade and protect consumers in the country. Under the terms of the MOU, Underwriters Laboratories and BBS agreed to promote mutual communication, share resources, avoid duplication of work efforts, and increase knowledge of each other's standards development activities—allowing for the adoption, reference, translation and use of UL standards, as deemed appropriate by BBS.
BBS is also a member of the CARICOM Regional Organization for Standards and Quality (CROSQ). Underwriters Laboratories previously signed collaboration agreements with CROSQ and member organizations including the Bahamas Bureau of Standards and Quality (BBSQ) and the Saint Lucia Bureau of Standards (SLBS).
"We believe this agreement will establish a solid foundation for helping BBS meet the particular needs of Belize, while also strengthening our relationship with CROSQ member organizations in the Central American and Caribbean region and advancing the UL mission of working for a safer world," said Phil Piqueira, vice president of global standards at UL Standards & Engagement.  
"The BBS looks at key partnerships at the regional, international and bi-lateral level as it relates to memorandum of understandings. As a small organization, we will be leaning on UL Standards & Engagement and other partnerships to help us grow and develop but I think that we share a common objective, we want the world to be a safer place, we want the world to be a dynamic one to ensure that standards underline our society, our economy and our environment." said Jose Trejo, director of the Belize Bureau of Standards.
The agreement was signed virtually during a recorded webinar.