Collaborating to Achieve International Standards Cooperation
August 20, 2021
UL Standards & Engagement Convenes with Global Standards Leaders at 2021 Qingdao Forum on International Standards
---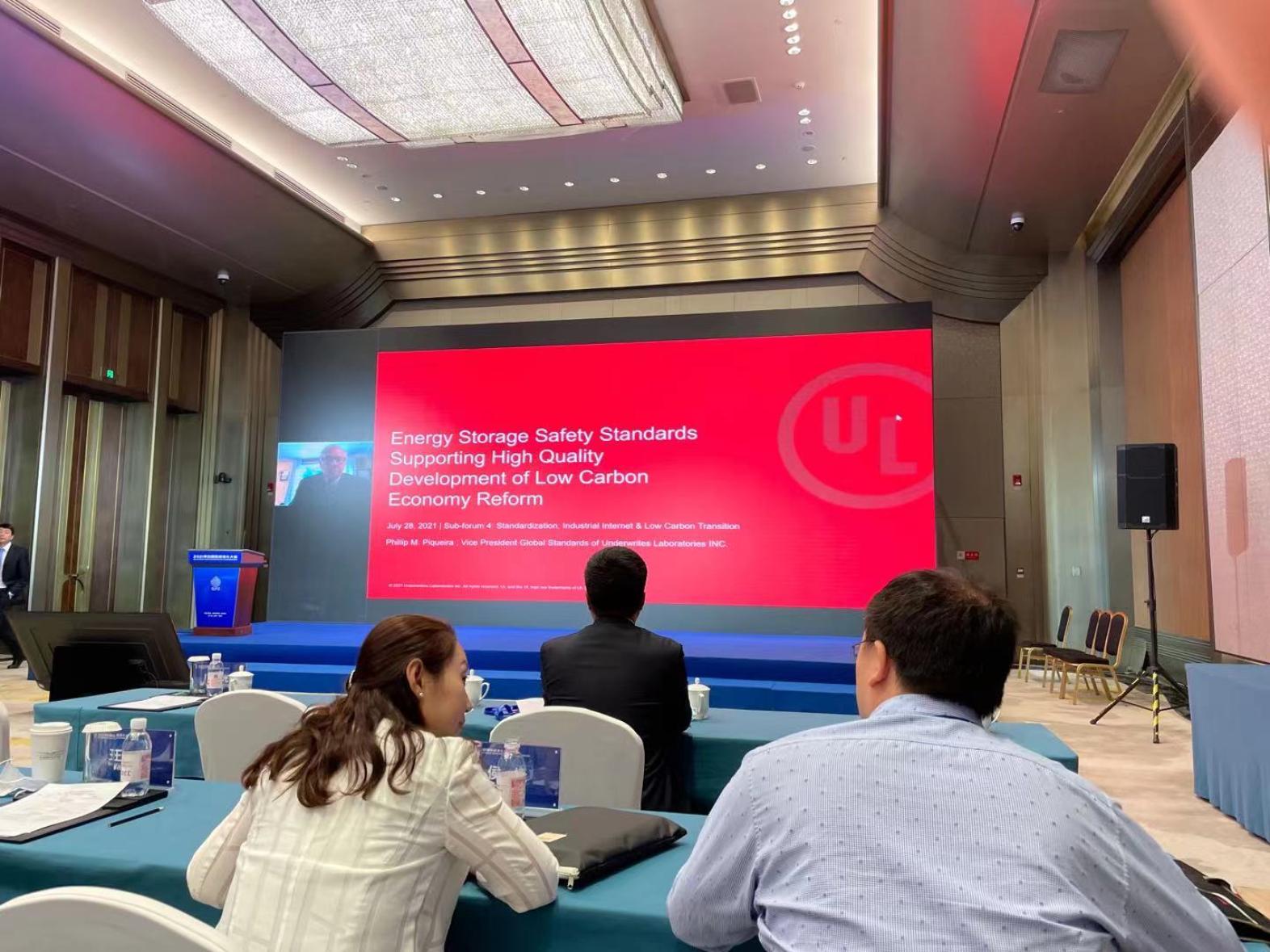 UL Standards & Engagement recently joined other leaders in standardization at the 2021 Qingdao Forum on International Standards (QFS). The event was held June 27-28 in the city of Qingdao, in China's Shandong province. The theme of the event was Standards for Sustainable Development Goals, and was intended to facilitate communication and expand education around international standards while exploring the role of international standards in promoting sustainable development and meeting the UN Sustainable Development Goals for 2030.
Representatives from UL Standards & Engagement attended both virtually and in-person. Sonya Bird, director of international standards, delivered a video greeting alongside leaders from the International Electrotechnical Commission (IEC), the Institute of Electrical and Electronics Engineers (IEEE) and the German Commission for Electrical, Electronic & Information Technologies of DIN and VDE (DKE).
Phil Piqueira, vice president of global standards, presented virtually on energy storage safety standards and how they support the development of low carbon economy reform. Piqueira's presentation included an overview of the benefits of battery energy storage systems (BESS) used to capture energy generated by photovoltaic panels and wind turbines. He also addressed the safety risks presented by the technology and detailed how UL Standards & Engagement is working to address these risks through standards and research.
Eric Zhang, regional manager, UL Standards & Engagement, attended the event in person and networked with stakeholders. More than 500 standards professionals and industry stakeholders attended the forum.
"We truly appreciated the opportunity to participate and engage with standards leaders and stakeholders at QFS this year," Piqueira said. "We look forward to future meetings in which we can continue to address the issues and opportunities facing standards together, while also building relationships face-to-face."