Collaborating to Achieve International Standards Cooperation
June 4, 2021
Virtual ARSO Workshop Sheds Light on Standards for Photovoltaic Systems in Africa
---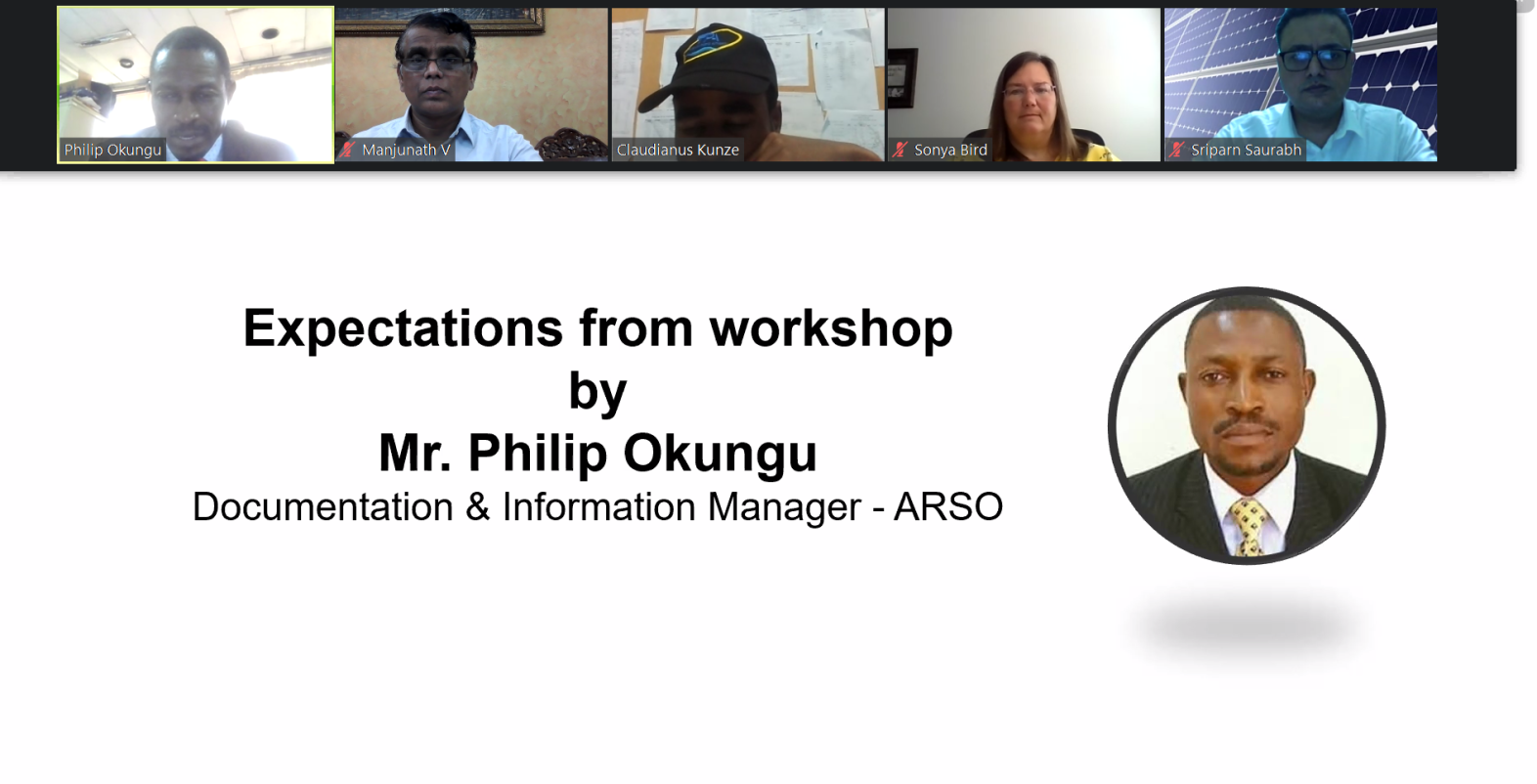 NORTHBROOK, Ill. June 4, 2021 – UL Standards & Engagement and the African Organization for Standardization (ARSO) recently launched a new virtual workshop series aimed at providing ARSO members with standardization and safety information on five specific topics—photovoltaic (PV) systems, lithium-ion batteries, energy storage systems, cybersecurity and unmanned aerial vehicles (UAVs).
The first session, held on June 2, 2021, included an overview of the fundamentals of PV systems, provided by Sriparn Saurabh, engineering manager, UL Solutions. Saurabh addressed safety and security challenges associated with the technology and outlined the standards intended to guide the safety, security and sustainability of PV systems. Additionally, the session included information on how ARSO member countries can adopt or adapt UL standards on PV systems for use in Africa.
The full workshop series will consist of five sessions throughout the year. Topics were selected in consultation and close collaboration with ARSO. UL Standards & Engagement proposed potential topics for the series and ARSO members voted to determine which topics were of highest priority and interest to the region.
UL Standards & Engagement and ARSO signed a memorandum of understanding (MOU) in 2019, formalizing shared goals of promoting communication and collaboration between organizations and increasing knowledge of each other's standards development activities. The organizations held a series of workshops in 2020, with sessions focusing on the standards development process in the U.S. and Canada, the World Trade Organization's Principles for the Development of International Standards, and UL standards on circular economy and fire prevention.
About the African Organization for Standardization (ARSO)
ARSO was formed in 1977 with the principal mandate to harmonize African Standards and conformity assessment procedures in order to reduce technical barriers to trade and therefore promote intra-African and international trade, as well as enhance the industrialization of Africa. In carrying out its mandate, ARSO seeks to harmonize national and/or sub-regional standards as African Standards and issue necessary recommendations to member bodies for this purpose; initiate and co-ordinate the development of African Standards (ARS) with references to products which are of peculiar interest to Africa; encourage and facilitate adoption of international standards by member bodies; promote and facilitate exchange of experts, information and co-operation in training of personnel in standardization activities; co-ordinate the views of its members at the ISO, IEC, OIML, Codex and other international Organizations concerned with Standardization activities; and create appropriate bodies in addition to the organs of the organization for the purposes of fulfilling its objectives.