Underwriters Laboratories Partners with NYCE to Develop Fire Safety Standards for Mexico
---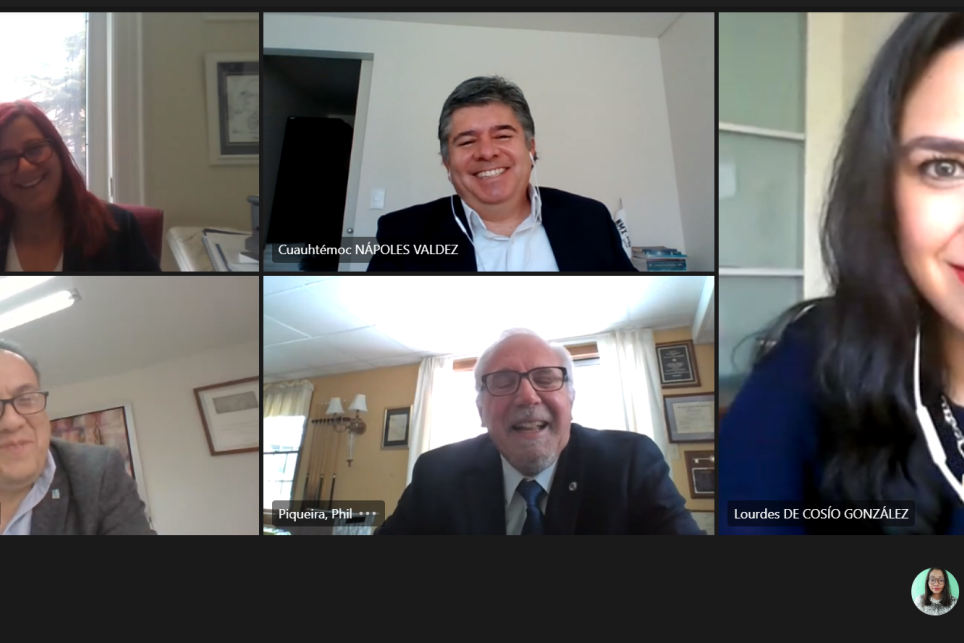 NORTHBROOK, Ill. – February 25, 2021 – Underwriters Laboratories, a U.S. based global standards developing organization (SDO), has officially signed a memorandum of understanding (MOU) with Mexican SDO, Normalización y Certificación (NYCE), formalizing an agreement to collaborate on the development of standards that will serve fire safety needs in Mexico.
The agreement, signed virtually by both parties, formalizes the working relationship between the two organizations and outlines the mutual goals for collaboration, which include promoting communication to increase knowledge of each other's standards development activities and avoiding duplication of standards development work efforts where possible. Both organizations also aim to support harmonization efforts and facilitate participation of their respective stakeholders in one another's standards development activities.
The partnership comes one year after Underwriters Laboratories was established as the first foreign SDO authorized to develop national standards for Mexico.
"This is a great partnership, and a great development for our ongoing initiative of facilitating standards development in Mexico," said Phil Piqueira, Underwriters Laboratories vice president, global standards. "We are honored to sign this document and we are looking forward to building a strong relationship with NYCE while working on standards development together."
"Standardization and conformity assessment processes are activities with a high added value in areas such as trade and technology development," said Carlos Perez, general director of NYCE. "We know that this agreement with UL will allow us to promote the best practices—not only in our country, but also in other regions where we have been working. We have worked with UL many times under different roles: as partners, as friends, as competitors, as guides... We have prepared a successful forum together and there will be many upcoming events and challenges that we´ll be facing shoulder to shoulder."
About NYCE 
Considered the largest conformity assessment and standardization body in Mexico, Normalización y Certificación (NYCE) has become a fundamental support to boost the competitiveness of companies in Mexico and South America. Founded in 1994, it has developed more than 649 Mexican Standards for fundamental sectors of the national economy such as Electronics, Telecommunications, ICT, Plastics, Chemical Industry, Safety and Fire Fighting Equipment, Electrical Appliances for domestic use and Lighting with LED technology. In addition, it has comprehensive service solutions that include laboratories, inspection and certification of products and services in accordance with Official Mexican Standards, Mexican Standards and international standards. For more than 25 years, NYCE has remained a strategic ally in the market providing SECURITY AND TRUST to the industry and consumers. With the support of a broad portfolio of services focused on meeting the needs of different economic areas, NYCE is advancing not only nationally but also internationally. To learn more, visit www.nyce.org.mx/
About Underwriters Laboratories
Underwriters Laboratories is a nonprofit organization dedicated to advancing the UL public safety mission through the discovery and application of scientific knowledge. We conduct rigorous independent research and analyze safety data, convene experts worldwide to address risks, share knowledge through safety education and public outreach initiatives, and develop standards to guide safe commercialization of evolving technologies. We foster communities of safety, from grassroots initiatives for neighborhoods to summits of world leaders. Our organization employs collaborative and scientific approaches with partners and stakeholders to drive innovation and progress toward improving safety, security, and sustainability, ultimately enhancing societal well-being. To learn more, visit UL.org