Underwriters Laboratories Launches Second Annual Be Safe Buy Real Campaign
---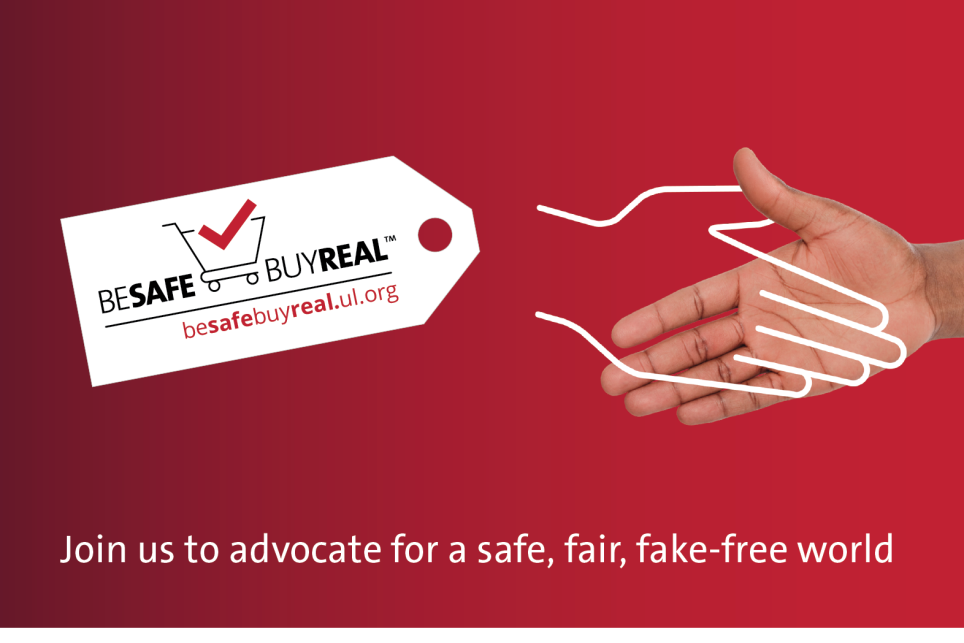 Underwriters Laboratories announced today its second annual World Anti-Counterfeiting Week Be Safe Buy Real campaign. The campaign is designed to raise awareness among the general public, industries and governments about the health and safety risks associated with counterfeit products. Last year's inaugural campaign had strong engagement, reaching more than 8.5 million people globally. 
For more than 25 years, Underwriters Laboratories has been committed to supporting global anti-counterfeiting initiatives as part of its mission "to make the world a safer place." Building on this commitment, the program identified the need to educate buyers about the health and safety risks that counterfeit products pose to individuals. These products often support criminal activity such as child labor, human trafficking and terrorism. As a response to this need for consumer education, Underwriters Laboratories' Be Safe Buy Real campaign was born.
"Organizations that engage in awareness campaigns prove they are thought leaders and are conscious of their corporate social responsibility. Educating the public demonstrates a genuine concern for the safety and welfare of employees and consumers. These actions prove to stakeholders and society that the organization is aware of the impact they are having on all aspects of their community," said Brett Brenner, President of the Electrical Safety Foundation International.
For this year's second annual Be Safe Buy Real campaign, more than 20 private and public-sector partners and universities, including Dolby, Levi's, Schneider Electric, U.S. Customs and Border Protection, the Retail Industry Leaders Association, the University of British Columbia and Michigan State University, signed on as partners in this effort. The U.S. National Intellectual Property Rights Coordination Center, one of the global partners supporting the campaign this year, said the Be Safe Buy Real anti-counterfeiting initiative is another great example of Underwriters Laboratories' efforts to protect consumers from counterfeit and unsafe products, and they are proud to be a partner.
Throughout World Anti-Counterfeiting Week, specialists in intellectual property (IP) crime and counterfeiting will provide valuable insight that can improve purchasing decisions for consumers. The campaign's efforts are also supported by Underwriters Laboratories researcher Dr. Judy Jeevarajan, who is contributing her research expertise to address battery safety issues and the dangers of counterfeit batteries. 
In collaboration with our partners, Be Safe Buy Real continues to raise awareness of the significant danger of counterfeit goods. Through our campaign, we are committed to building and strengthening our communities and promoting safety worldwide. Counterfeiting is not a "victimless" crime — it poses serious health and safety risks to society.