UL Standards & Engagement Leads Webinar to Help Guide Students Developing Eco-Friendly Firefighting Foam
---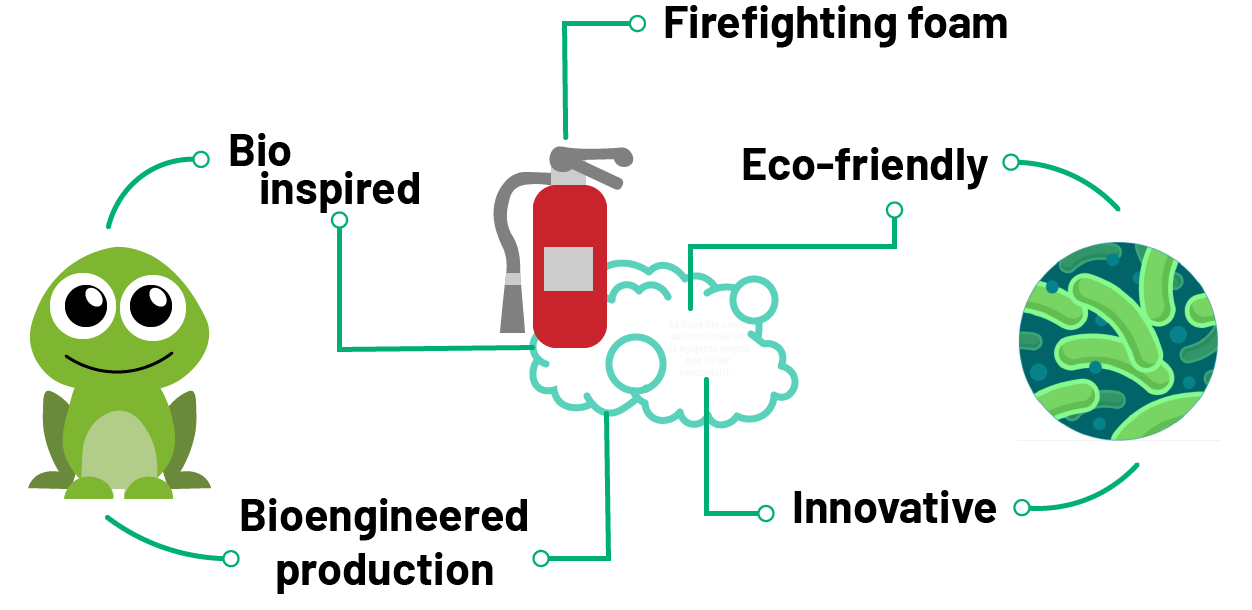 On September 29, 2021, UL Standards & Engagement held a webinar with a research team of more than 20 students from Mexico's Autonomous University of Nuevo León to provide feedback and guidance on the students' award-winning project on synthetic firefighting foams. 
The students were awarded a gold medal in 2020 at the International Genetically Engineered Machine (iGem) Competition for their theoretical development of "Synbiofoam," a sustainable, eco-friendly alternative to foams produced with fluorosurfactants (PFOs), which are reported to cause reproductive and developmental damage, cancer, hormone disruption and immunological damage to both humans and animals.1 The students plan to make Synbiofoam the first firefighting foam developed with synthetic biology and metabolic engineering techniques. Inspired by the bubble nests of Leptodactylidae frogs—native to Central and South America—Synbiofoam will contain synthesized proteins present in the bubbles, which will serve as the foaming agent to substitute the PFOs.
Representatives of UL Solutions also participated in the workshop. Blake Shugarman, primary designated engineer for UL Solutions, provided the students with information on the qualifications for class A foam suppressants and wildland fire chemical products, while also outlining the tests carried out on firefighting foams.
Standards Program Manager Denice Durrant and Senior Standards Engineer Wil Fletcher of UL Standards & Engagement provided the research team with information about the UL standards development process and outlined examples of UL standards for fire safety and extinguishing systems.
"The dedication and ingenuity of this team is truly inspiring," said Vice President of Global Standards Phil Piqueira. "We are proud to lead these workshops, knowing that we are helping to equip the next generation of problem solvers who are also working for a safer world." 
The students presented their research in August at a webinar hosted by UL Standards & Engagement in commemoration of Día del Bombero, the National Firefighters' Day in Mexico.