UL Standards & Engagement and Confederation of Indian Industry Celebrate Earth Day with Joint Workshop on Circular Economy
---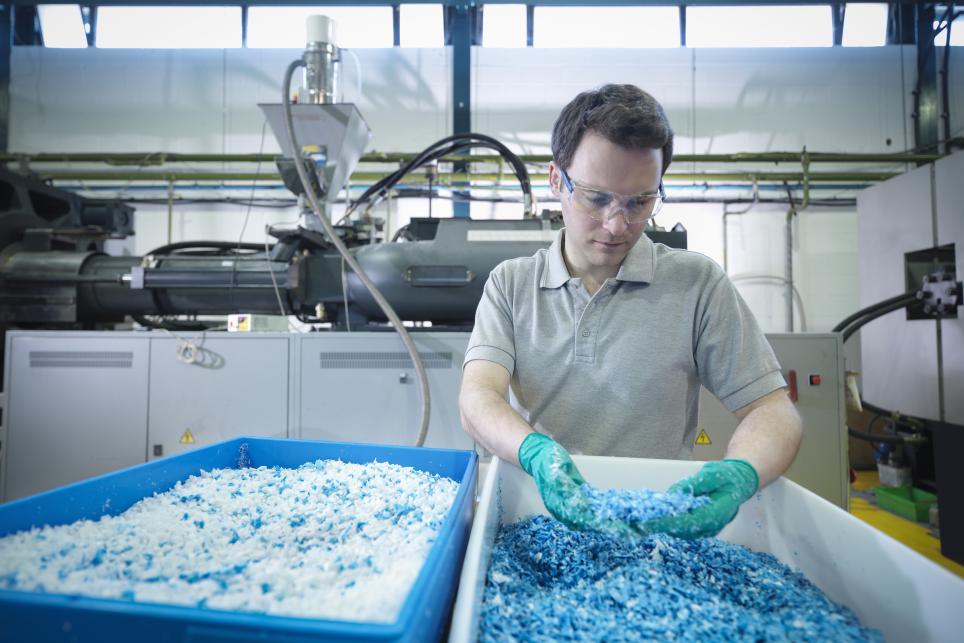 As part of a new virtual workshop series, Circular Economy – An enabler for a Safe, Secure, and Sustainable World, UL Standards and Engagement and the Confederation of Indian Industry (CII) recently held the inaugural session, Circular Economy & Imperatives for Trade on April 22. The event was organized to coincide with Earth Day and illuminate the impact of circularity on global trade.  
During the session, Jayanta Roy Chowdhury, deputy director general of the Bureau Indian Standards (BIS), stressed the need for innovative policies and urging producers and consumers to change their approach.
"Large sections of the world population continue to live in extreme poverty, unable to meet their basic needs, and therefore we are in a situation wherein we need to deal with this dual challenge which would require innovative policies, environmentally sound technologies, cooperation between various entities and capacity developments to support countries to transition to inclusive economies," Chowdhury said. "Producers need to change how they design, source and market their products, and consumers – on the other hand – will need to incorporate environmental and social concerns into their consumption decisions and adopt sustainable lifestyles."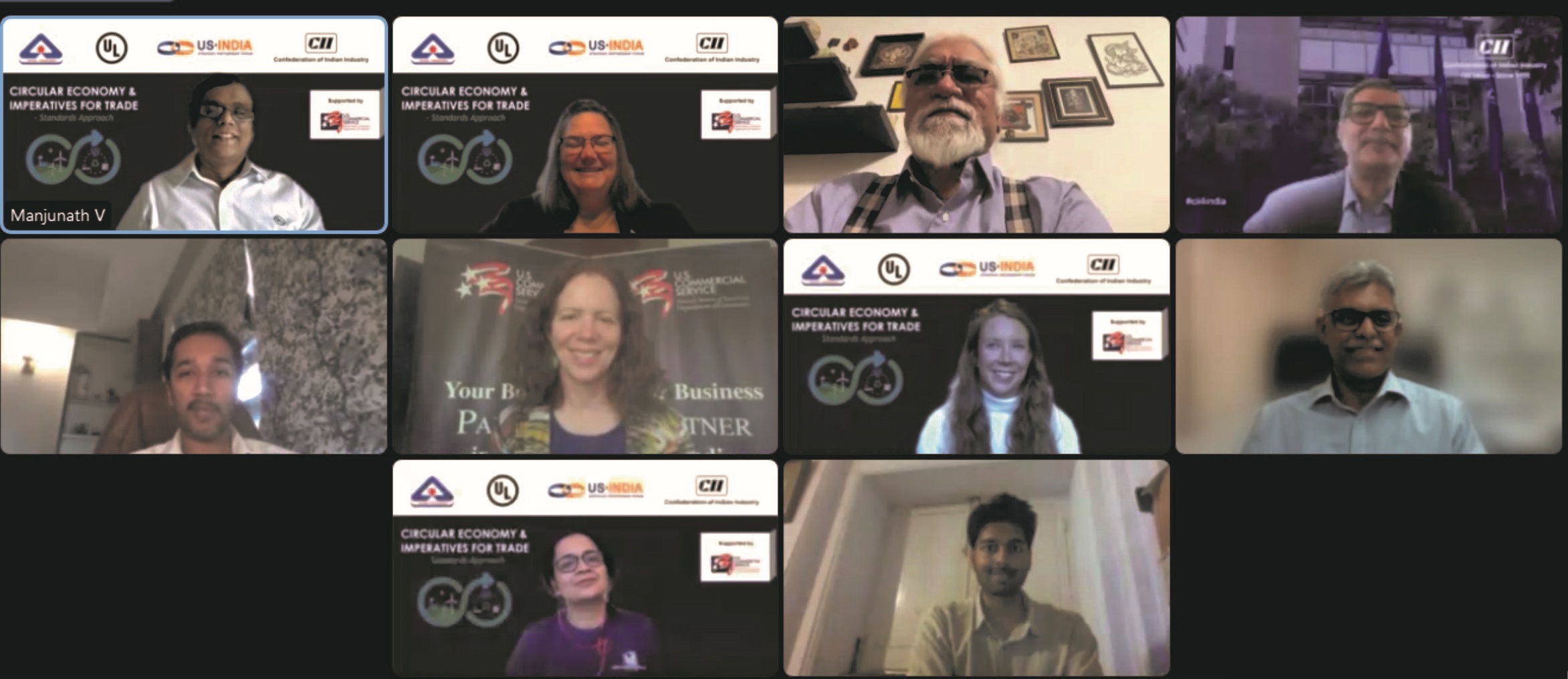 Aileen Nandi, minister counselor of commercial affairs for the U.S. Commercial Service, also presented at the workshop, highlighting the importance of circular economy in her presentation.
"Circular economy has evolved into a broad-based approach to make resource use more sustainable throughout the product life cycle," Nandi said. "We see circular economy and trade as inextricably linked because a big part of the circular economy is it creates opportunity for trade. We see trade as positively benefiting the circular economy and the circular economy positively impacting trade."
Kishore Narang, principal design strategist and architect of Narnix Technolabs, also spoke on the importance of circularity in his presentation, "Designing a circular future."
"Circularity is not limited to industries. It is equally applicable to the production, manufacturing, services, and the city's infrastructure." Narang said. "We talk about sustainability but never about circularity. People have different perspectives about circular economy. It is an economic model that is regenerated by design and the goal is to retain the value of circulating the sources, products, parts and material by creating a system with innovative business models that allow for renewability, long life, optimal reuse, refurbishment, remanufacturing and recycling."
Rohan Mishra, senior director of government relations, policy advocacy and strategic issues management for the Coca-Cola Company, spoke on the market-based incentives that could potentially drive adoption of circular economy methods.
"The recycling space has a revenue of 7.5 lakh crores [$9.81 billion USD] and there is great economic potential underlying circularity, which should encourage companies and individuals to do much more," Mishra said. "Market-based incentives for waste for recycled material that is used in India that will seriously expedite the process of moving towards circularity." 
Pointing out the importance of standards and the link between trade and circular economy, Prof. SK Sharma, professor emeritus and fellow of Panjab University said, "If trade is to be linked with circular economy, then standards become the bedrock of both, as otherwise everyone will claim their product is circular without the product adhering to the parameters of being circular."
"Most of the circular economy standards made by developed countries were not very applicable to small and medium industries in India," said Prof. Sharma. "We are trying to bring a generalized model which will be applicable to small, medium, micro, large industries and it is modular in nature so that any particular manufacturer can select a component of his manufacturing process and due to economics and technical problems he could select one particular component and make it circular and slowly move up the ladder so that in the end the whole process becomes circular." 
Speakers also included Sonya Bird, director of international standards, and Manjunath V, standards regional manager at UL Standards & Engagement. More than 150 participants joined the workshop, which was followed by a Q&A session. Participants noted that the topic was very relevant, and that such conversations are necessary to help educate both industry and the general public on circular economy and its importance in trade.
The next session, Strategies for Implementation of a Circular Economy, will take place on June 2, 2022 in the lead-up to World Environment Day.