Underwriters Laboratories Publishes ANSI/CAN/UL 2904 Standard for 3D Printers
---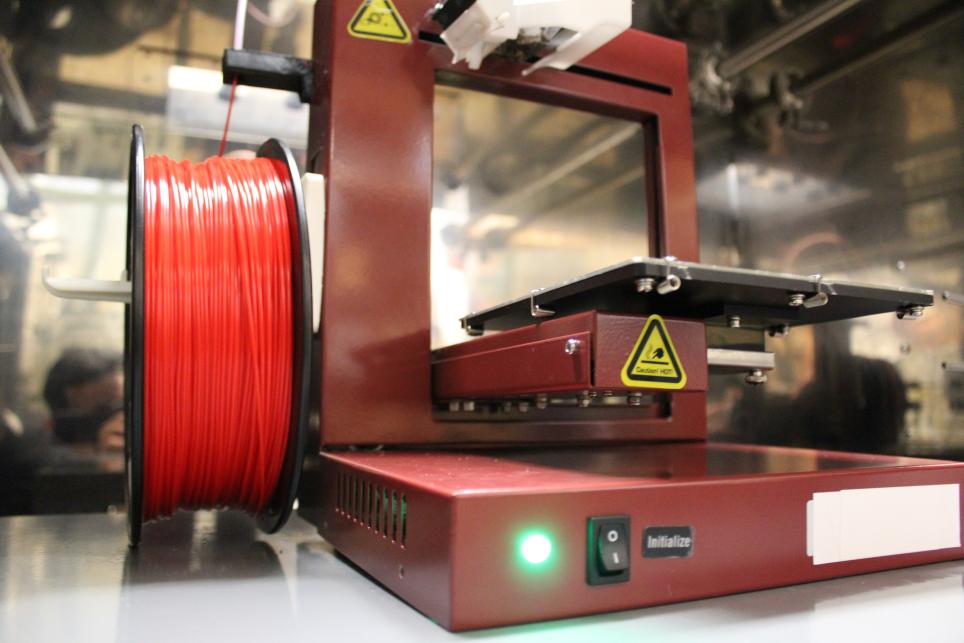 'Standard Method for Testing and Assessing Particle and Chemical Emissions from 3D Printers' now available
ANSI/CAN/UL 2904, "Standard Method for Testing and Assessing Particle and Chemical Emissions from 3D Printers," has been published and is now available for use by stakeholders seeking to mitigate indoor air pollution risks associated with 3D printer emissions.
ANSI/CAN/UL 2904 contains measurement and assessment protocols for the emissions of particles and volatile chemicals from diverse 3D printers, print media, and print applications. The Standard applies to freestanding 3D printers that are typically found in schools, offices, libraries, homes, and other non-industrial indoor spaces, and should be used by stakeholders associated with these products to mitigate indoor air pollution hazards.
"ANSI/CAN/UL 2904 will advance the availability of low emission printers and print media for use in the global marketplace," said said Phil Piqueira, Vice President, Global Standards for UL Standards & Engagement. "We are proud to offer this first safety Standard addressing chemical pollution and reducing its impact on human health."   
In November 2018, Chemical Insights and Georgia Institute of Technology (Georgia Tech) published results from an in-depth, two-year research period on 3D printers. According to the joint research, many desktop 3D printers generate ultrafine particles (UFPs) while in operation. UFPs may pose a health concern since they are the size of nanoparticles and may be inhaled and penetrate deep into the human pulmonary system.
The research also revealed that more than 200 different volatile organic compounds (VOCs), many of which are known or suspected irritants and carcinogens, can be released while 3D printers are in operation.
Research shows that many machine factors, including nozzle temperature, filament type, filament and printer brand, and filament color, affect emissions while extrusion temperature, filament material and filament brand were found to have the greatest impact on emission levels. However, there is currently little marketplace information available to help users choose safer options.
"The new Standard allows manufacturers and users of 3D printers to have the assurance that printers have been tested and shown to meet low emission criteria for small particles and volatile chemicals that can affect human heath," according to Dr. Marilyn Black, VP and Senior Technical Advisor for Chemical Insights, part of the UL Research Institutes.
Chemical Insights and Georgia Tech have summarized their research in four scientific reports on 3D printers and emissions. Two scientific research papers, "Characterization of particle emissions from consumer fused deposition modeling 3D printers" and "Investigating particle emissions and aerosol dynamics from a consumer fused deposition modeling 3D printer with a lognormal moment aerosol model," have been published in Aerosol Science and Technology.
ANSI/CAN/UL 2904 is now available for digital download and hard copy purchase through UL Standards & Engagement's Standards' Standards Sales Site.
To find out more about Chemical Insights and its 3D printing initiative, visit www.ulchemicalsafety.org.