Setting Standards for E-Bike Safety
E-bikes are an increasingly popular mode of transportation. However, there are significant consequences if the lithium-ion batteries that power these devices malfunction or are misused, as demonstrated with the rise in e-mobility related fires in recent months.
Join the National Bicycle Dealers Association and UL Standards & Engagement for this informative webinar to learn more about how safety standards can help ensure the e-bikes you distribute, sell, or rent are as safe as possible for your customers.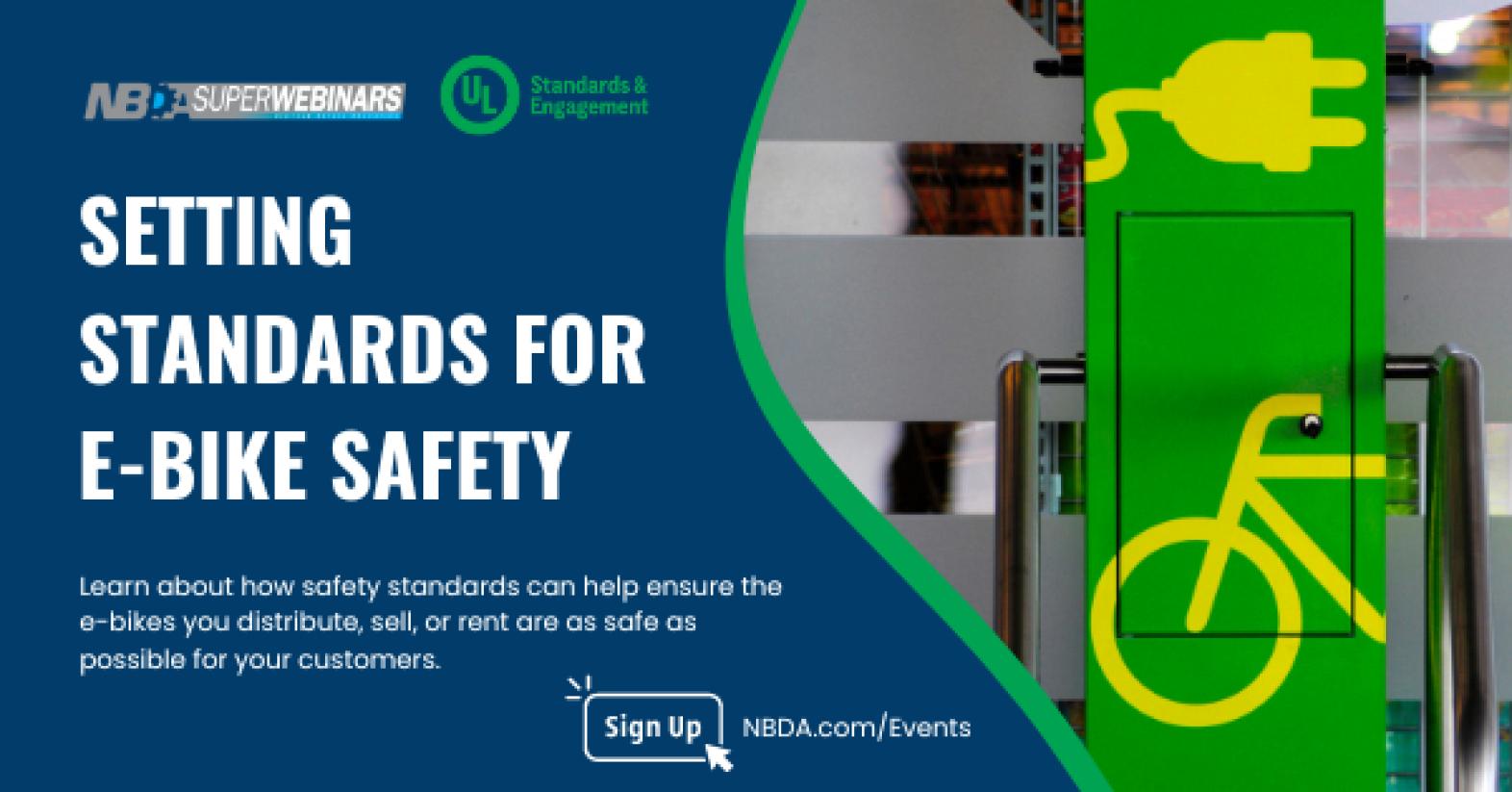 ---