Masterclass Series with India Energy Storage Alliance: Standards for Transportation of Lithium-Ion Batteries
Throughout 2022, Underwriters Laboratories and the India Energy Storage Alliance (IESA) will hold a joint masterclass webinar series on safety and standards for energy storage systems. The series will address current issues and trends in the energy storage industry, while also providing information on the standards intended to address these issues. 
This webinar series is geared for stakeholders in industries related to energy storage systems and is intended to help advance research opportunities. Topics in the series were identified as priority areas for participants from India. 
Future sessions in this masterclass webinar series include:
Standards for Battery Energy Storage Systems – May 18, 2022 
Standards for Electric Vehicles - July 20, 2022
Standards for Repurposed Batteries and Recycling of Batteries – Sept. 21, 2022 
Battery Fires in Stationary Grid ESS and EVs: Challenges and Mitigation Plans – Nov. 17, 2022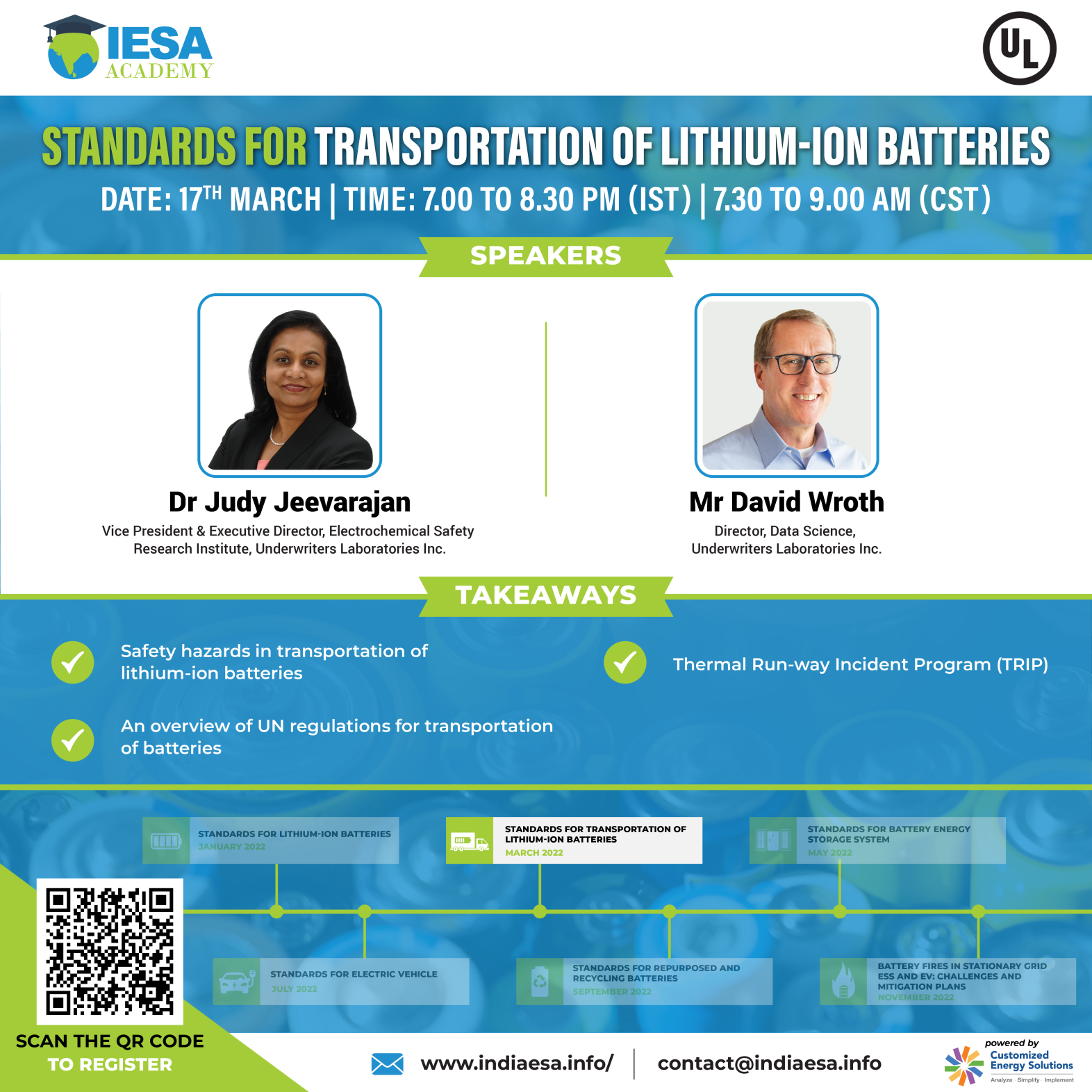 ---